These are the sources where feedler will look for new posts to publish.
Supported sources
As of now, feedler supports the following sources:
| Source | Description |
| --- | --- |
| RSS | A simple RSS feed. |
| Atom | A simple Atom feed. |
| TikTok | Is a video-sharing focused social networking service. |
| Instagram | A social networking service for sharing photos and videos. |
| YouTube | The popular video-sharing website by Google. |
| Twitch | The popular video live streaming service that focuses on video game live streaming. |
We are working to extend the platform support to other sources.
Add a new feed
To add a feed to your feedler account, you need to go to the feeds page, then click on the + icon on the toolbar on top of the page, this will pop up a form where you can select the feed type, once selected, fill all the required fields and click Save new feed.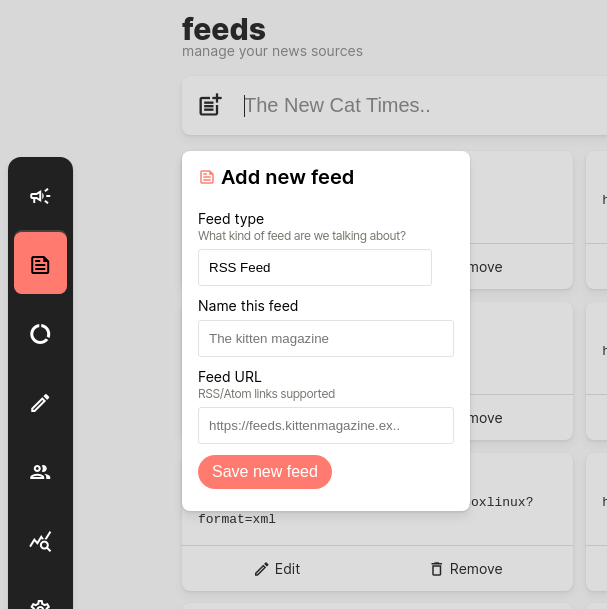 Some feeds (like Instagram and TikTok), require to be authenticated to work. To achieve this, you need to go to the settings page and link your social account.
Next step
After the feed, you need to create a workflow. Go to the next page to learn how to add it.